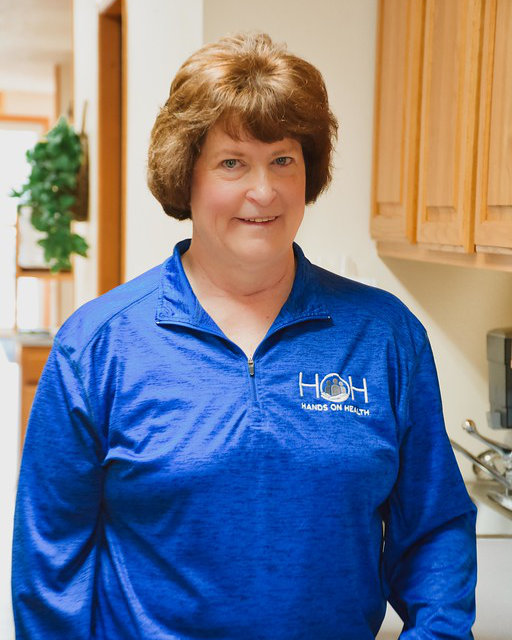 Carla Sackmann
Business Office Manager
Bio coming soon.
---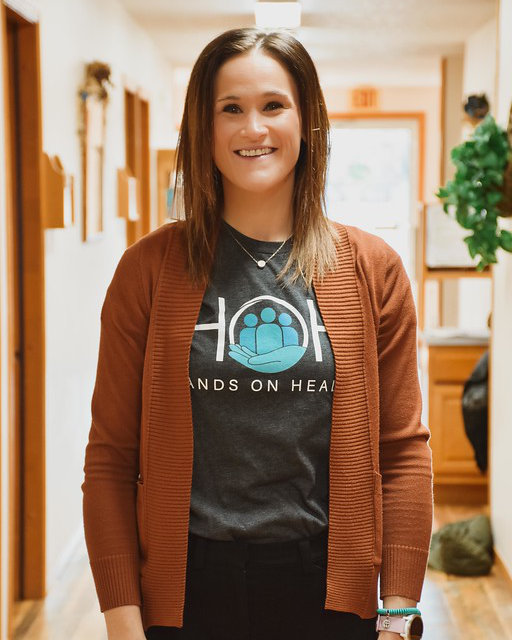 Danci Hoff
SLP
Danci is a graduate of Lemmon High School and attended the University of South Dakota. There, she obtained a Bachelor's Degree in Communication Sciences and Disorders and her Masters of Arts Degree in Speech Language Pathology.
In addition to her coursework, Hoff completed her educational internship in Spearfish in an Early Childhood Education setting. She completed her education with a medical internship at Essential Health in Detroit Lakes, MN where she worked with a wide age range of clients, with an emphasis in geriatrics.
Hoff has spent the past two years as an SLP for the Black Hills Special Services Cooperative where she served the Meade School District at Sturgis Elementary. There she worked with upper-elementary students, as well as with students within self-contained and behavioral classrooms. She enjoys experiencing the vast diversity of students' and clients' communication needs, and collaborating with professionals across a variety of disciplines to best serve individuals and their families.
When she's not at work, Hoff enjoys being outside as much as possible and spends her time hiking, golfing, biking, camping, gardening, fishing, and spending time with family.
---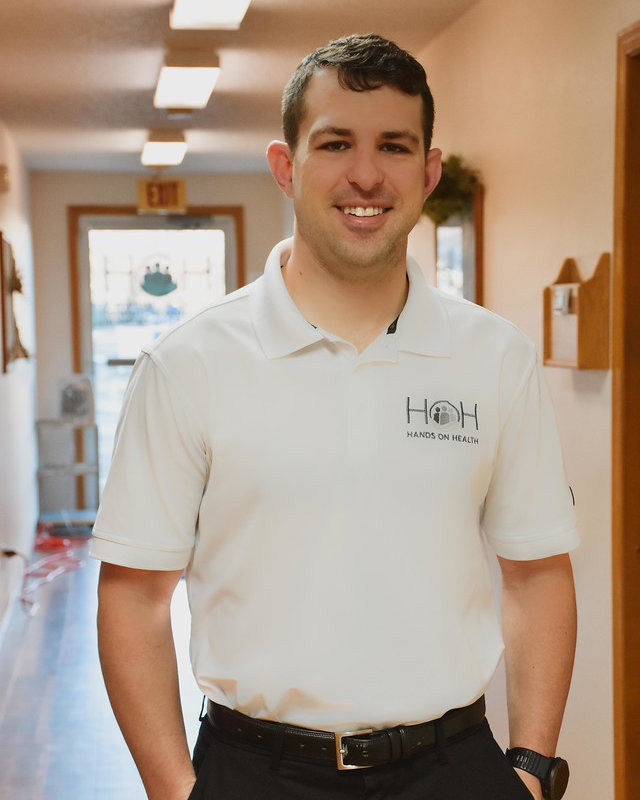 Drew Petersen
Owner
Drew is the owner of Hands on Health. Drew received his Doctorate of Physical Therapy at the University of Mary in Bismarck, North Dakota.
After obtaining his Doctoral degree in physical therapy, Drew and his wife, Hayle moved to Mobridge, South Dakota. He started his career in physical therapy working for the Mobridge Care Center. He worked there for 4 years as a physical therapist as well as the director of rehabilitation. During this time he also contracted with a local school providing therapy for students within the school system. Drew then joined the Hands On Health has a staff physical therapist for one year prior to purchasing Hands On Health.
Drew has clinical interest in sports rehabilitation, along with dry needling and pain management. When asked, "Why Physical Therapy?" Drew stated, "I love the rehab process due to the hands on work and ability to assist people back to the things they love. Also love the challenge that comes with pain management and helping people return to thing they never thought possible before. As a high school and collegiate level athlete, I saw first hand how important and necessary Physical Therapy is to both prevent injury and restore function after injury."
In his spare time, he enjoys hunting, fishing, and spending time family and friends.
---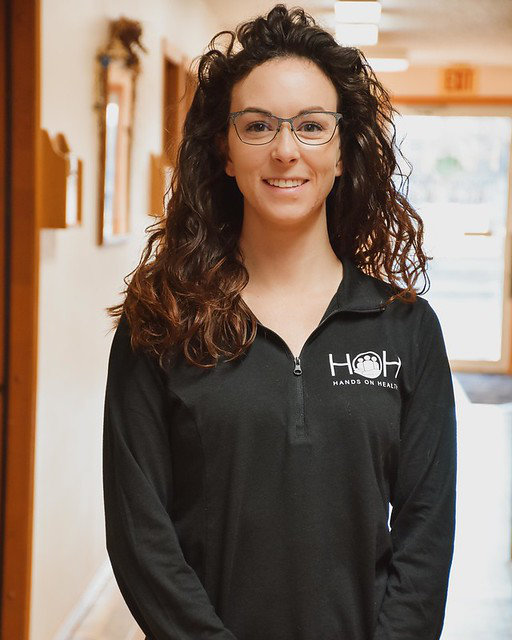 Kristina Sackmann
PTA
Bio coming soon.
---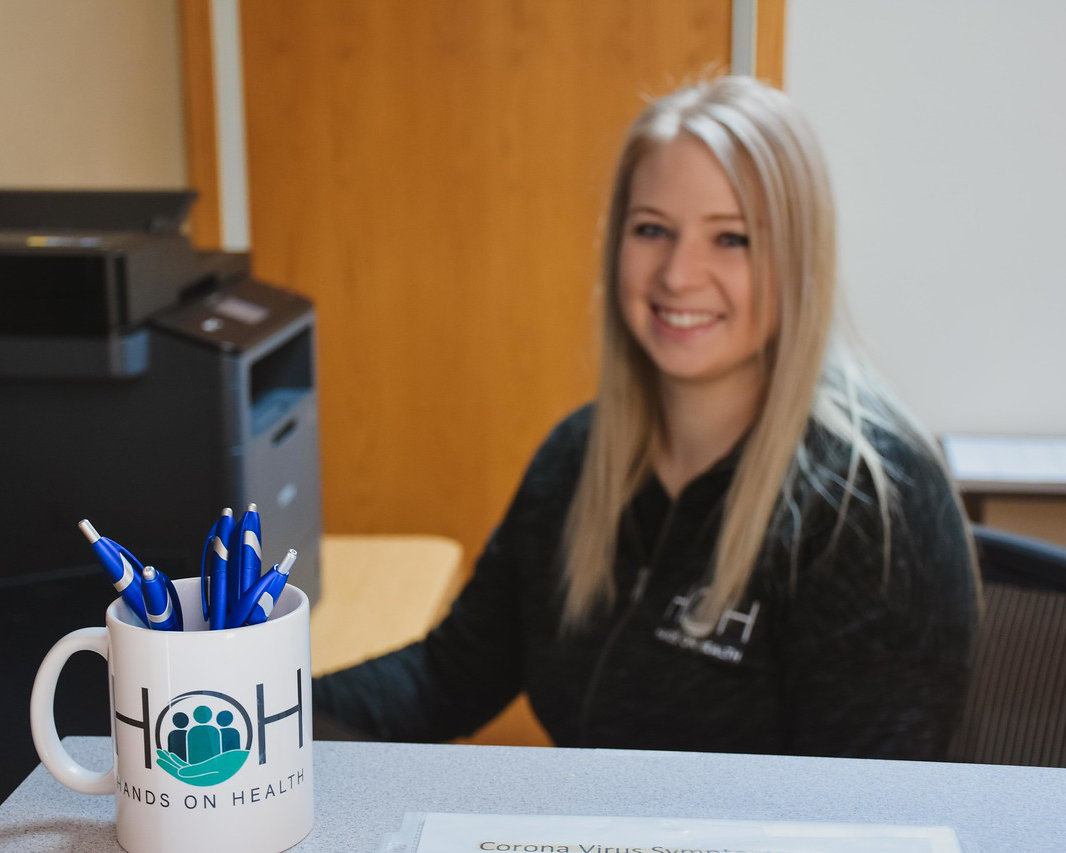 Stephanie Bootz
Front Office
Bio coming soon.
---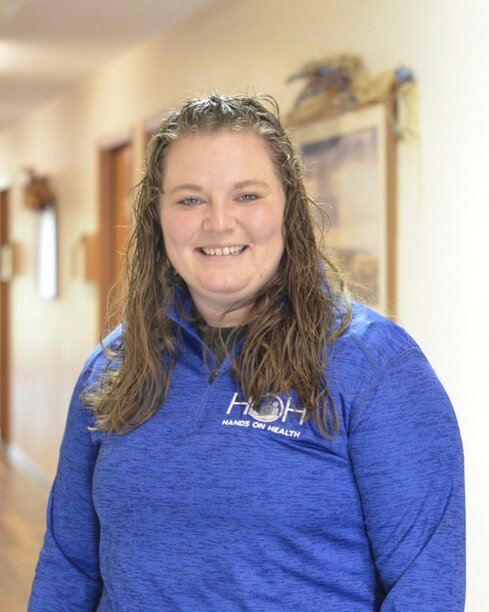 Bobbi Froelich
Physical Therapist
Bobbi is a physical therapist who joined the staff at Hands on Health in May of 2019 after graduating with her Doctorate of Physical Therapy from the University of Mary in April 2019. Bobbi and her husband, Sheldon, recently moved back to Lemmon after completing physical therapy school.
Bobbi has a clinical interest in sports rehabilitation and manual therapy. She will soon be taking a dry needling course. Bobbi enjoys being a physical therapist because: "I love getting to work one-on-one with people to achieve their goals and help them live a better, pain-free life. It is so exciting when people are able to return back to the activities they enjoy doing that they were previously unable to do." She currently provides services in the Lemmon and Bison locations.
In her spare time, Bobbi enjoys helping out at her parents farm, being outdoors, and biking.
---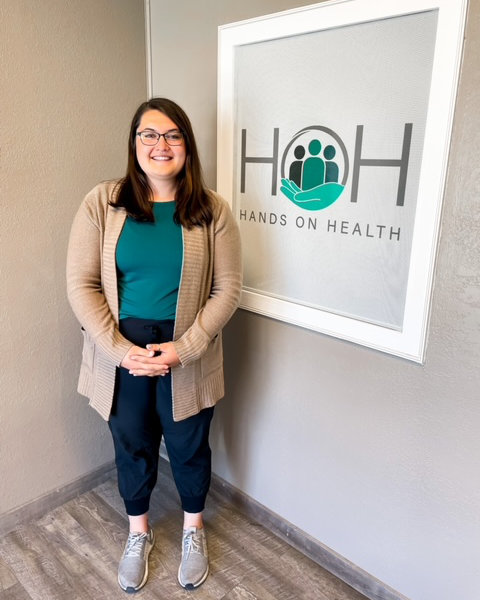 Courtney Dahlgren
Physical Therapist
Courtney attended and graduated from Timber Lake High School. She then attended Black Hills State University where she received her Bachelor's Degree in Biology. Following this she furthered her education at the University of Mary where she received her Doctorate of Physical Therapy in April of 2022.
Following graduation Courtney started working at Hands on Health primarily out of the Timber Lake and Faith offices. Courtney loves treating a variety of patients and conditions but especially loves the neuro field. She enjoys getting to work with patients to restore function and decrease pain. "Getting to watch someone's quality of life improve and get back to the things that they love is the best part of the job".
In her spare time, Courtney enjoys many outdoor activities including rodeoing, camping, biking, and spending time with family and friends.
---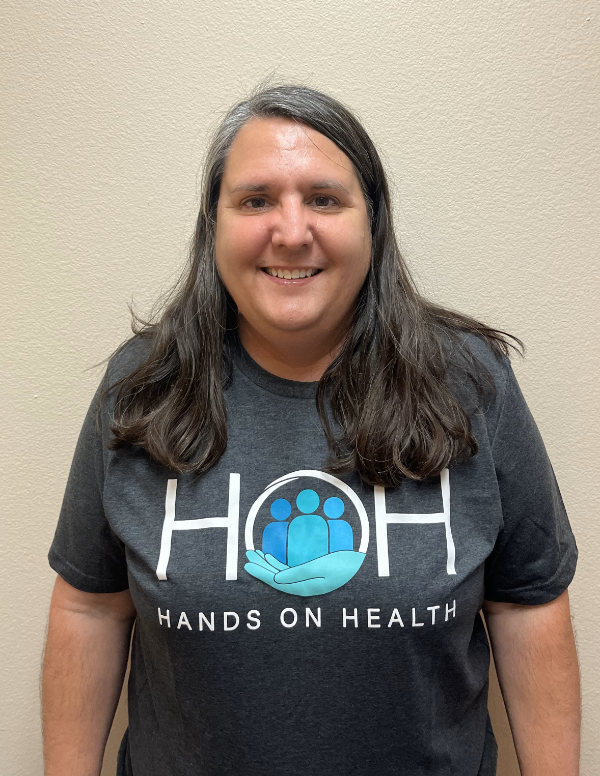 Sandra Frickson
Physical Therapist
Sandra Frickson PT, DPT is originally from Aberdeen SD. She graduated from Roncalli HS in 1990. She attended SDSU receiving a BS majoring in Athletic Training in 1995. In 1997 she graduated from USD with a Masters of Physical Therapy. She received her transitional doctorate of Physical Therapy in 2013 from USD. She has been practicing in the Bowdle and Roscoe area for 25 years prior to joining HOH in October of 2022.
Sandra and her husband Peter have three children. Samantha is attending USD for speech therapy. Tanner will be attending Mitchell Technical College for HVAC (heating and cooling). Brittney will be attending DWU in Mitchell for nursing while playing womans basketball.
In her spare time Sandra enjoys fishing and hunting with her family. She is looking forward to empty nest and finding additional hobbies to fill the time she spent chasing after her children's sporting activities.
---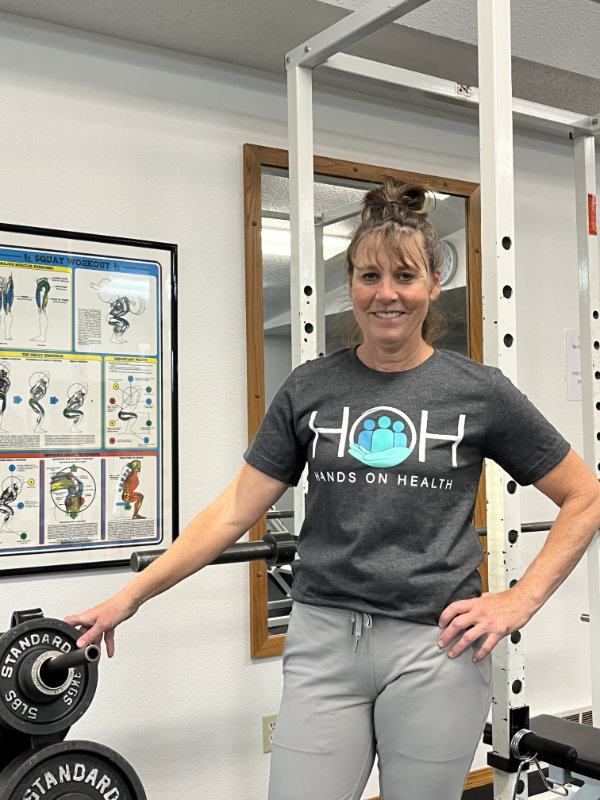 Danni Beer
Personal Trainer
Danni is a Certified Personal Trainer at Hands on Health. After enjoying the benefits of working out with Certified Personal Trainer Keith Jackson for years. Danni set a goal of becoming certified herself. In February of 2022 Danni earned her CPT certification through National Academy of Sports Medicine (NASM) and began training individuals, athletes and holding a weekly class dubbed "The Wednesday Workout".
Danni has an interest in helping people prepare for competition and after rehabilitation therapy. Danni enjoys being a personal trainer because: "I love helping people to achieve their fitness goals and become the best version of themselves. It's very rewarding to see the athlete inside and help them achieve their full potential." She currently provides services in the Lemmon location Tuesday-Friday.
In her spare time, Danni enjoys helping her husband Mike on their farm and ranch, seeing her grandchildren, watching LHS athletes compete and riding horses.
Quick Contact
---
Hands On Health
601 Main Ave
Lemmon, SD
605-374-5844